Crusader Kings II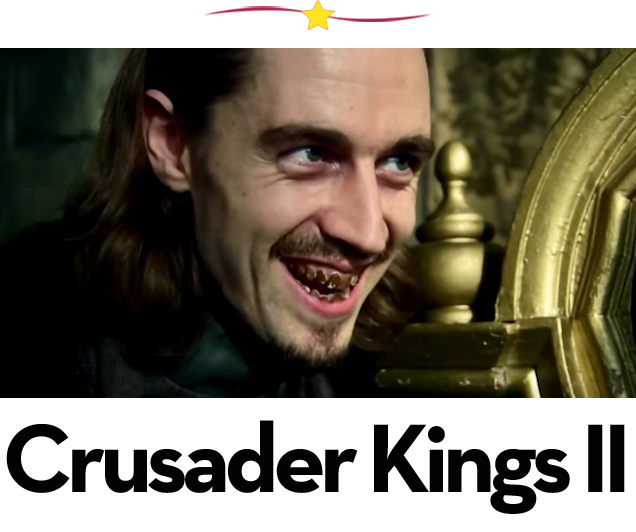 Crusader Kings II began, in 2012, as a very good game. It has become, following a seemingly endless run of expansions and updates, each one adding new challenges, scope and dimensions to an already exhaustive package, one of the most comprehensive and unique strategic experiences in all of video games.
A Good Match For: History buffs, anyone who knows that kingdoms rise and fall on much more than the strength of their armies.
Not A Good Match For: Anyone looking for a simple game; Crusader Kings 2 is notoriously opaque and it'll take you a while to wrap your head around it.